Universal Hydrogen inaugurates European headquarters in France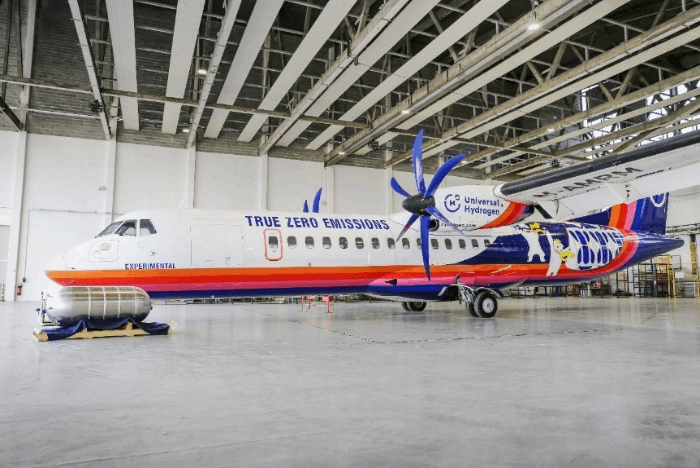 Universal Hydrogen Co., the company leading the fight to decarbonize aviation through the adoption of hydrogen as a universal fuel, announced the inauguration of its engineering design centre and European headquarters in Toulouse, France. Located in the historic Hangar B16 at Toulouse-Blagnac Airport, the event was attended by industry leaders and dignitaries. Universal Hydrogen also debuted its newly liveried ATR 72 test aircraft used for developing the hydrogen retrofit kit and hydrogen module operational handling experiments.
Additionally, the opening event highlighted Universal Hydrogen's liquid hydrogen modular capsule technology as well as the company's renovation of the historic B16 hangar. The liquid hydrogen capsule development is one of the key focus areas for the Toulouse team and has exceeded key performance targets in latest full-scale prototype testing. Hangar B16 was originally built in the 1940s and was first used as a civil hangar for aircraft maintenance before being occupied by Airbus during the development of the Guppy and the Caravelle. After the opening of today's Toulouse-Blagnac Airport in 1953, the hangar was modified, elevated, and divided into two separate facilities in the 1960s. Today, it remains one the most historic and storied buildings on the airport. Universal Hydrogen honors this rich legacy by making B16 the crucible of a new era of zero-carbon aviation.