Toughest Lightweight carry-on suitcase made of fully recyclable composites materials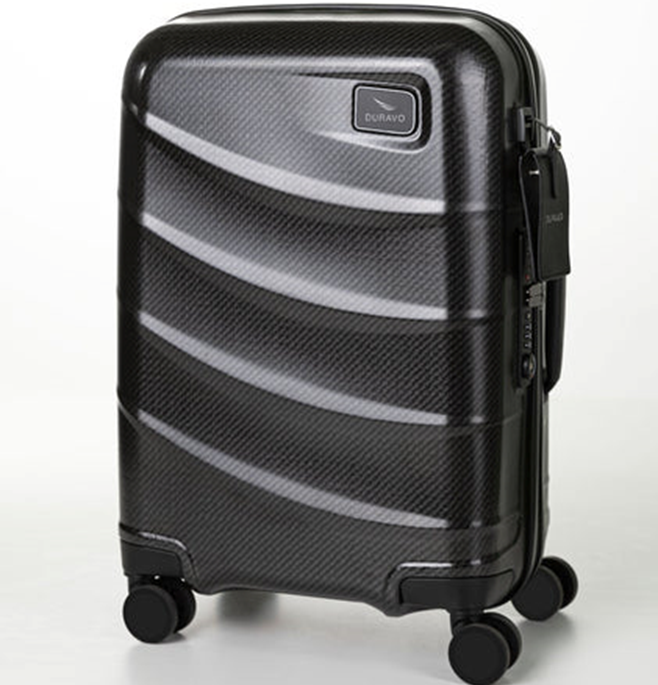 New suitcase and backpacks line is built with the new Flexshell™ composite material, adapted from anti-ballistic applications, offering savvy travellers a breakthrough yet elegant choice for life's adventures.
Duravo LLC, (USA) an innovative new travel products company, recently announced the launch of its first three products, including the toughest, yet lightest carry-on suitcase in its class. Developed in partnership with the makers of Curv®, a composites material used in ballistic gear, pro hockey skates, and EV auto components, Duravo's Flexshell composites material is 5X the strength of traditional plastics, enabling thin but extremely lightweight construction. Headquartered in Wilmington, Delaware, Duravo LLC is a startup focused on luggage and travel products using unique materials and cutting-edge design.
"If law enforcement and military professionals have trusted their lives to the Flexshell technology, we knew travellers could trust their belongings to it," said Matt Muhr, who leads Duravo. "We've painstakingly pushed through multiple development and testing cycles to create a truly revolutionary luggage material, one that's also fully recyclable," Muhr added. "Our carry-on suitcase, and complementary backpacks, come in five gorgeous colors, and offer best-in-class features including USB charger access, premium quiet-glide wheels, and thoughtful storage.
The company states that it has tested the product exposing them to extreme environmental conditions, and dropping them from buildings with a laptop inside. Most hardshell luggage today is made from polycarbonate plastic or aluminum, which typically cracks or permanently crushes under the same tests. Given all of the standard lab testing we've also done, we're confident that Duravo is a game changer for lightweight durability.
Flexshell is a new, patent-pending composites material manufactured in Germany that uses a combination of high-strength, molecularly oriented thermoplastic fibers and eco-friendly polymers. As a result, the material is highly impact resistant, and resists cracking or permanently deforming under high force and extreme temperatures. When used in bullet-proof vests, the material stops bones from breaking and organs being bruised. In travel, the strong-yet-thin material provides 2 to 5 pounds of weight savings over carry-on luggage made with current materials; this reduction allows travellers to significantly increase what they can pack while remaining within the requirements of airline restrictions.
Keeping the planet in mind in its manufacturing, Durashell is created in an environmentally clean thermoplastic process that involves no solvents, VOCs (volatile organic compounds), plasticizers, BPAs, or halogenated compounds, and is fully recyclable in common polymer recycling processes, says the announcement.