Toray to expand European carbon fibre production facilities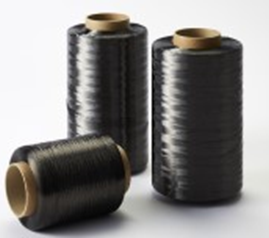 Toray Industries, Inc., announced that it has decided to expand French subsidiary Toray Carbon Fibers Europe S.A.'s production facilities for regular tow* medium- and high-modulus carbon fibers. This move will increase annual capacity at the Abidos plant (South-West France) from 5,000 metric tons annually, to 6,000 metric tons. Production is expected to start in 2025.

Demand for medium- and high-modulus carbon fibers is rising in Europe, driven by a push to move towards a net-zero society. This growth is mainly due to higher build rates for commercial aircrafts (secondary structures and engines), as well as centrifuge for energy production, satellites, and high-end automobiles. By boosting carbon fiber production capacity in Europe, Toray is responding to its customers' demand for medium and high-modulus carbon fibers, as befits the market leader.

Toray has made sustainable growth pivotal to Project AP-G 2025, its medium-term management program. Accordingly, the company has developed solutions to tackle climate change with its carbon fiber composite materials. Toray will fully leverage its resources to help achieve a carbon-neutral economy by 2050, in keeping with its corporate philosophy of contributing to society by creating new value.

*Regular tow fibers are carbon fibers with up to 24,000 filaments, serving in fields requiring exceptional performance and quality, including aircraft and pressure vessels.