Steelhead Composites receives ASME certification for FRP pressure vessels.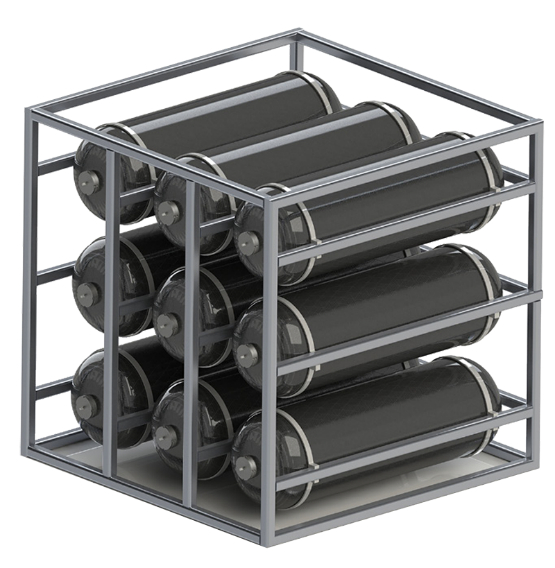 Steelhead Composites, US, an industry leader in the design and manufacture of compressed hydrogen storage systems, announced its certification to the American Society of Mechanical Engineers (ASME) Boiler and Pressure Vessel Code, Section X, RP. This certification ensures components manufactured by Steelhead meet the highest level of standards in the industry.
Steelhead is authorized for all three classes of vessel design, enabling Steelhead to deliver their novel HydrogenCube™ storage systems for grid-scale fuel cells, gas turbines, hydrogen buffer storage, green ammonia generation, and other stationary applications. The standard provides requirements for the construction of fiber-reinforced plastic pressure vessels (FRPs) in conformance with a manufacturer's design report. It includes production, processing, fabrication, inspection, and testing methods required for the vessels and systems.
Steelhead Composites HydrogenCubes™ are modular units consisting of manifold RP-certified Composite Overwrapped Pressure Vessels (COPVs) storing between 18 kg and 1.2 tons of hydrogen. The company also holds several additional certifications including ISO-9001, 14001, 11119-2, AS-9100, CE-PED-Module B, and D, and DOT FMVSS 304.