SGL Carbon introduces new carbon fiber for high-strength pressure vessels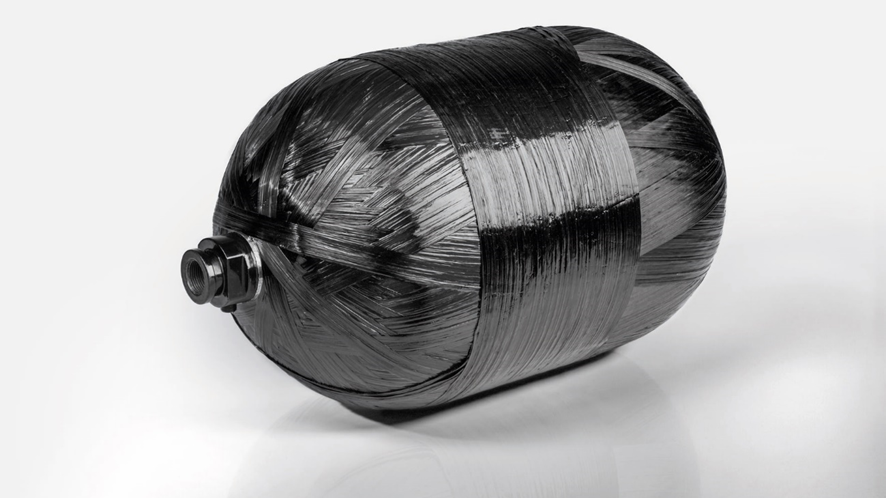 SGL Carbon announced the launch of a new 50k carbon fiber SIGRAFIL® C T50-4.9/235 which will match the high strength requirements for common pressure vessel designs and exhibits a high elongation capacity. It also enables further applications in market segments that require high strength and elongation.
Development work pays off – new level of strength achieved
SGL Carbon has many years of experience in carbon fiber production and produces its own precursor as well as its own carbon fibers in its European and North American value chain. According to SGL Carbon the SIGRAFIL® C T50-4.9/235 carbon fiber was developed based on the 50k fiber portfolio already in large-scale production, which is successfully used in the wind and automotive industries, among others. The new SIGRAFIL® C T50-4.9/235 achieves high levels of strength (4.9 GPa) and elongation (2.0%), now available in the 50k arena. Until now, these values could only be achieved with lower filament count fibers (e.g., 12k or 24k). This further complements SGL's broad product portfolio of 50k fibers. The typical advantages of SIGRAFIL 50k fiber types, such as increased process efficiency, higher material throughput, faster process times and less set-up effort, can now also be benefitted from these innovative applications.
Use in pressure vessels
With its innovative products, SGL Carbon supports the rapidly growing demand for climate-friendly mobility. Thanks to its special mechanical properties, the new carbon fiber SIGRAFIL® C T50-4.9/235 is ideally suited for winding pressure vessels which are needed for storing hydrogen in fuel cell vehicles. In the manufacture of pressure vessels, plastic containers are wrapped with carbon fibers impregnated in resin and then cured. Due to their low weight combined with high strength, SIGRAFIL carbon fibers enable weight advantages in tank design and can withstand very high pressures of up to 700 bar.
In addition to its use in pressure vessels, the new carbon fiber SIGRAFIL® C T50-4.9/235 also enables applications in market segments such as construction, infrastructure and sports that require high strength and fiber elongation, states the announcement.