Sailing cargo ship with carbon fiber composites mast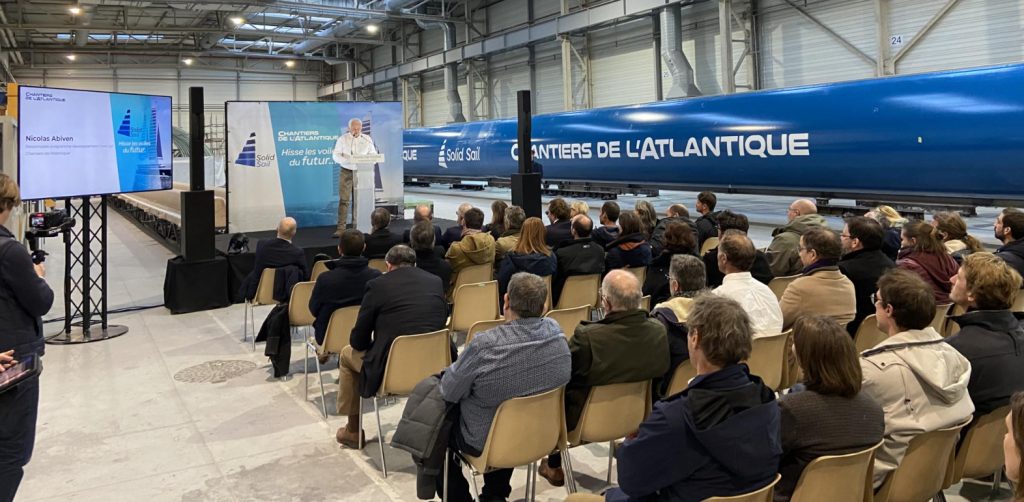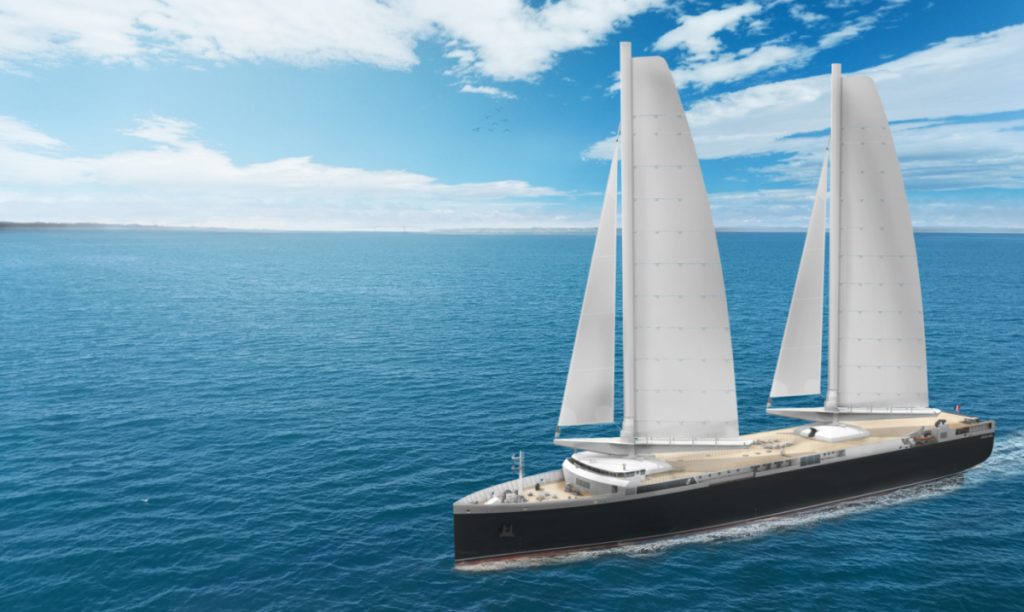 Chantiers de l'Atlantique shares the success of the construction of its first large carbon mast with its partners Lorima, Multiplast, Avel Robotics, CDK Technologies, and SMM. Potential customers have already expressed their interest in this industrial and technological feat.
The SolidSail technology, designed and developed by Chantiers de l'Atlantique, will be installed on the first sailing cargo ship built by the shipowner Neoline.
Three years ago, Chantiers de l'Atlantique brought together experts from the composite industry and ocean racing to launch this great industrial adventure, which has made it possible to highlight French know-how by manufacturing on our territory this type of carbon mast.
This ambitious industrial project is based on exceptional characteristics: a mast 66 meters high and 2 meters wide, assembled in less than six months. This mast, weighing around 20 tonnes, is one of the tallest and strongest masts in the world, able to accommodate 1,500m2 of SolidSail sails without guying.
Invented by Chantiers de l'Atlantique, SolidSail is a 100% composite, efficient and foldable sail. It is designed to propel the Silenseas, the future largest sailing liner in the world, under development at Chantiers de l'Atlantique, as well as sailing cargo ships. The Aeoldrive rig, which includes the SolidSail mast and sail, is fully automated, its balestron can be rotated 360 degrees and the masts can rotate or tilt 70 degrees to pass under decks.
Chantiers de l'Atlantique is thus positioning itself as the spearhead of the ships of tomorrow, which will sail partly by the force of the wind in order to reduce their CO2 emissions into the atmosphere by up to 40%. Beyond this 40%, other CO2 emissions will be subtracted thanks to the work carried out on energy efficiency (from 25 to 40%).
With a view to the industrialization of the manufacture of these exceptional masts, Chantiers de l'Atlantique is considering with its partners the rapid construction of a factory in Morbihan depending on the commercial success of this solution.