Saertex expands its global production network.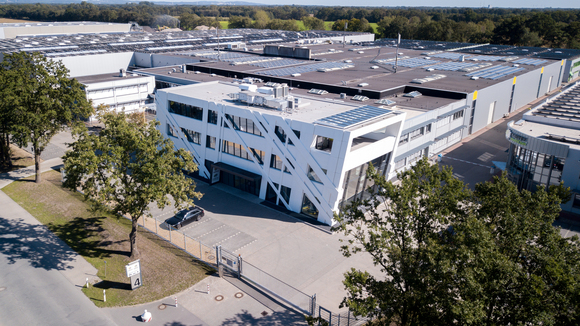 SAERTEX is undertaking a worldwide reorganization of its capacities for producing technical textiles made of glass and carbon fibers. Additional capacities for making lightweight carbon fiber fabrics are being created at the two German sites within the company's global production network. In parallel with this, plant and machinery for producing glass fiber NCFs will be installed at sites in India, South Africa, and Turkey in order to adapt the company's delivery performance to a change in regional demand. SAERTEX is reorganizing its global network of production sites, which includes 12 plants on 5 continents, for producing multiaxial non-crimp fabrics made of glass, carbon, aramid, and natural fibers. This is a building block on the road to expanding regional supply chains in order to ensure a stable supply of products to wind power, mobility, and industrial markets.

Additional capacity is being added at the company's headquarters in Saerbeck and at subsidiary TK Industries' site in Selbitz (both in Germany) for producing multiaxial non-crimp fabrics made of carbon fibers. Moreover, the new range of pultruded planks made of carbon will enter series production there. Preparations for this have almost been completed.

In turn, production capacities for glass fiber fabric are being expanded at other sites of the family-owned company which operates internationally. The installation of additional multiaxial production machines at the SAERTEX plants in India, South Africa, and Turkey have either already been completed or is in full swing. Construction of the new plant in Mexico has already been successfully completed in recent months, meaning that the SAERTEX site in Ciudad Juarez can now assume responsibility for supplying wind sector customers in Mexico.