OCSiAl constructs a graphene nanotube facility in Europe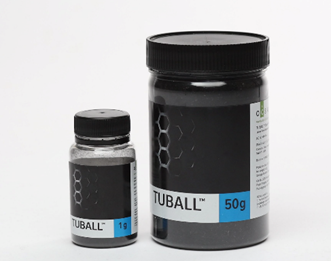 OCSiAl, the leader in graphene nanotube technologies, announced that it has been granted a construction permit for a nanotube production facility near Belgrade, Serbia. The new nanotube synthesis plant will be launched in 2024 and will have a planned annual capacity of 120 tonnes per year. "The project will facilitate logistics and lower supply chain costs. European-produced nanotubes and nanotube derivatives will be primarily supplied to our customers in central and western Europe, North America, and Asia," said OCSiAl Group Senior Vice President Gregory Gurevich.
In addition to synthesizing nanotubes, the facility will manufacture nanotube suspensions for lithium-ion battery manufacturers in Europe, the US, and Asia – enough to enhance the performance of more than 1 million electric cars with an average battery capacity of 75 kWh per car. Graphene nanotubes unlock new battery technologies, including high-silicon content anodes, thick Lithium Iron Phosphate (LFP) cathodes, fast-charging graphite anodes, and more. They can be applied in both conventional and emerging battery tech, such as a dry battery electrode coating process, and solid-state batteries.
As well as synthesizing nanotubes and producing suspensions, OCSiAl project includes manufacturing of nanotube concentrates for high-performance polymers. The project has passed environmental impact assessment and it is 100% powered by green energy. It enjoys support from Serbian municipal and national governments.