Large aperture space telescope structure made of carbon fibre composites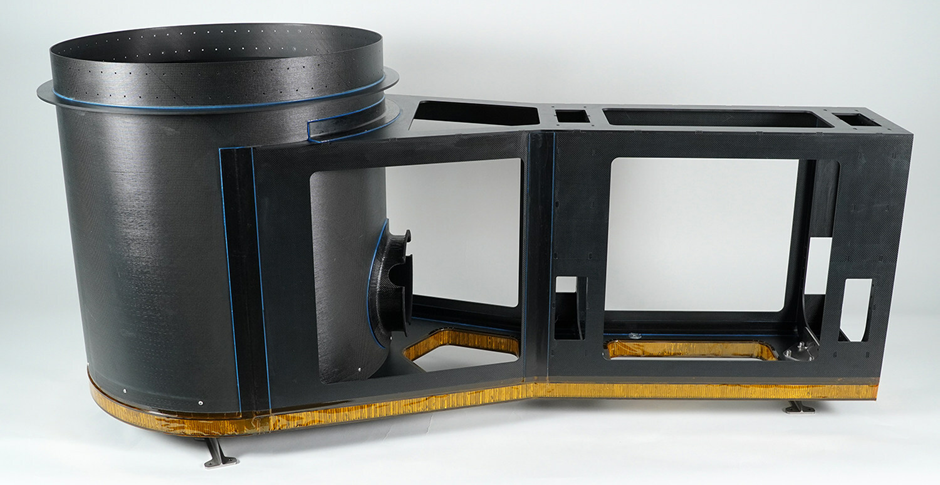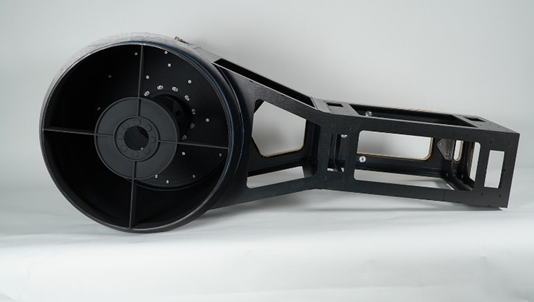 Rock West Composites, (RWC), (USA) announced that it has delivered a large aperture space telescope structure to customer EOI Space, an American company for its very low earth orbit constellation that is currently in development. RWC provided engineering design, analysis, and fabrication services for this stable structure within a compressed schedule of six months while meeting tight requirements for launch, orbital, and operational conditions. Once integrated with its optics and detectors, the telescope will provide near-real-time ultra-high-resolution earth imaging services to EOI Space's wide customer base.
Rock West Composites is an employee-owned enterprise that develops and manufactures composite products for multiple industries including aerospace, defense, space, radomes, commercial, industrial, medical, energy, and sporting goods. The company is also one of the largest Ecommerce suppliers off-the-shelf carbon fiber tubes, plates, materials, and accessories. Based in Louisville, Colorado, EOI Space is developing a constellation of unique low-flying satellites to deliver premium, persistent Earth Intelligence.
The telescope structure features mountings for three separate mirrors, as well as stress-free support of the imaging module and a decoupled mount to the spacecraft bus structure. Constructed of high-modulus unidirectional carbon fiber cyanate ester prepreg, aluminum honeycomb core, and metallic inserts, the telescope was fabricated to meet the specific needs of EOI Space's unique optical payload. While utilizing the commonality of composites components to cut down on part count for the first deliverable, future iterations will be optimized for weight and producibility.
RWC provided clean sheet engineering and design for this telescope structure including static, quasi static, modal, acoustic, thermal, and deflection analysis to ensure all requirements were met for launch, orbital, and operational conditions.
"Our program team is very proud of the telescope structure delivered to the customer," said Geoff Pinto, Program Manager for the space telescope project. "We leveraged our deep background in stable space structure fabrication to achieve the demanding requirements of this program, and we were able to exceed those demands for our customer."