Injection moulding technique enables sustainable production of composites bike frame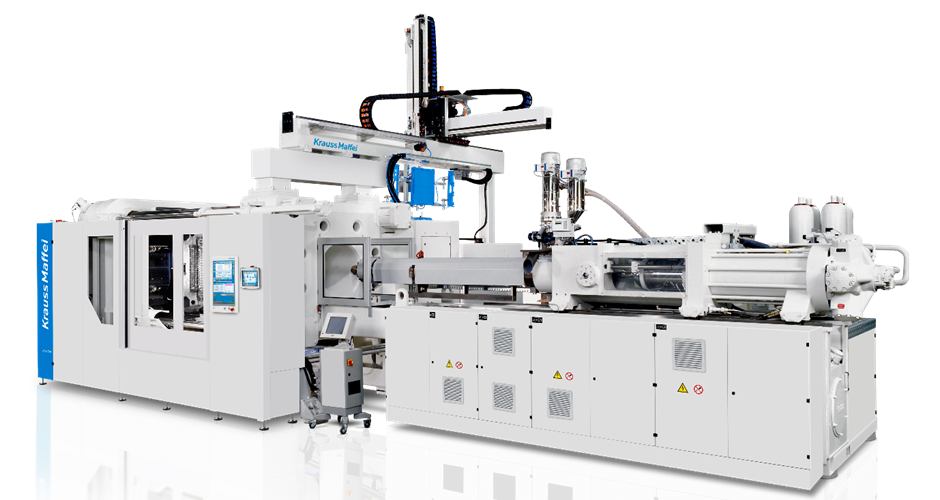 Guaranteeing a high injection volume: The MX series from KraussMaffei
Photo: KraussMaffe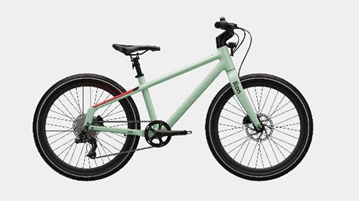 Cool and sustainable: The new Lion Bikes for kids with a frame and fork made of high-performance polymers and recycled carbon fibers
Photo: kids bike revolution GmbH
KraussMaffei (Germany) announced that the frame and fork of new Lion Bike are made from a high-performance polymer with recycled carbon fibers and are produced by the specialist Weber Fibertech on a KraussMaffei MX 1600 machine. The new Lion bike represents an extraordinary series of bicycles and it is intended to make kids even more visible on their bikes and at the same time ensure more sustainability.
The new Lion Bikes stand for more visibility and therefore safety in road traffic. They have a special varnish that makes the frame shine. The unusually large lighting system with daytime running lights, which is completely integrated into the frame, enhances the perception of the bikes.
The frame and fork are made of the high-performance polymer polyamide 6 with 40 percent recycled carbon fibers – a new, resource-saving material mixture in the bicycle industry. Thanks to these durable and 100% recyclable materials, the main components can be produced using a state-of-the-art injection molding process. Advantages for the kids: a clean look with no weld seams, a stylish design and, above all, a mini-CO2 footprint.
The frame and fork are manufactured by specialist Weber Fibertech on an MX 1600 from KraussMaffei, which will be delivered in November this year. The first finished Lion Bikes will be on the market from spring 2024, just in time for Easter. To ensure that everything can be done in terms of quality and adherence to delivery dates, Weber Fibertech relies on KraussMaffei's many years of experience and expertise. Friedbert Schmitt, CEO of Weber Fibertech: "The technical performance of the MX series has convinced us in the long term. We were particularly impressed by how a screw diameter of 120 mm injected at 300 mm/s, thus achieving a large volume with quick mold filling."
More ease and zero waste thanks to the WIT process
To ensure that the frame and fork are stable and require less material at the same time, Weber Fibertech uses the KraussMaffei MX 1600 in combination with the Water injection technique (WIT) process. The so-called internal water pressure injection molding is ideal for producing such functionally complex, highly integrated plastic components with hollow body construction. The appropriate machine and technology come from PME fluidtec, a specialist with more than 100 successful WIT processes on the market.
The special thing about it: PME is using the mass back pressure process in the WIT process for the first time for bicycle frames. The melt displaced by the water is pressed back into the plasticization and used again for the next shot for the frame or fork. This means there is no waste during production and this in turn saves materials and is good for the CO2 footprint.
Comparing the production of Lion bikes with conventional aluminum frames and forks, the CO2 emissions for each bike produced are 67 percent lower.