Hennessey enhances MAMMOTH 1000 TRX with 'Carbon Edition' upgrades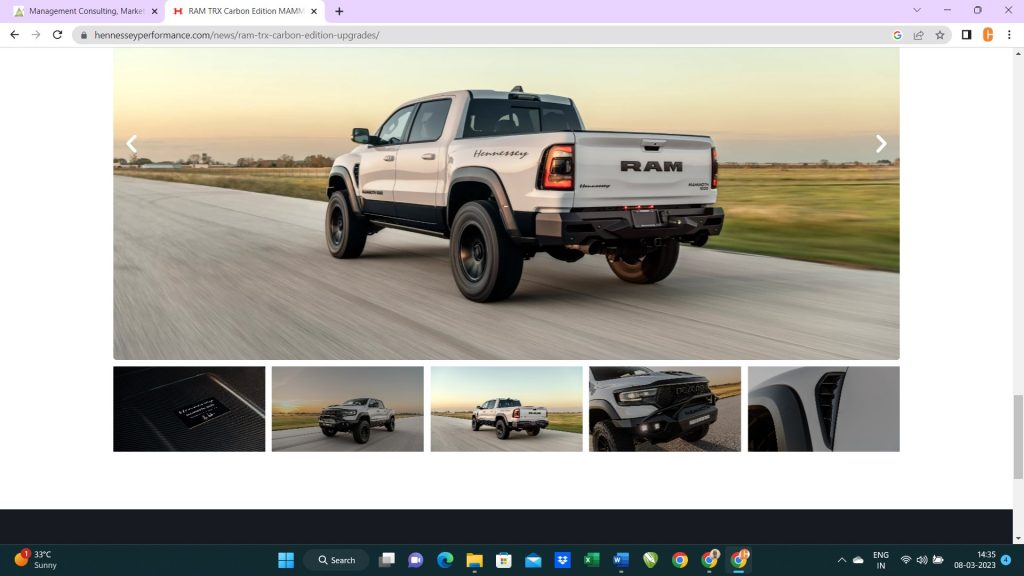 Hennessey, the Texas-based hypercar manufacturer, and high-performance vehicle creator, is enhancing its potent MAMMOTH TRX lineup with a full complement of carbon-fiber components that are lighter, stronger, more chemical resistant and temperature tolerant than the existing plastic factory parts that they replace. The carbon-fiber upgrades enhance the performance-focused character of what is already one of the world's quickest and most powerful trucks, while distinguishing it further from its commonplace competitors.
The comprehensive new 'Carbon Edition' package is an add-on offered exclusively on Hennessey's popular MAMMOTH 900 TRX and MAMMOTH 1000 TRX upgrades. The package includes an upper and lower carbon-fiber front grille, carbon-fiber front hood scoop intake, carbon-fiber fender vents, carbon-fiber hood vents, carbon-fiber engine cover, carbon-fiber headlight surrounds, and carbon-fiber taillight surrounds. In addition, all carbon-fiber components feature an exposed carbon weave with a durable satin finish that integrates seamlessly with the Hennessey MAMMOTH Stage 1 and Stage 2 off-road bumper upgrades and the stock RAM fender trim.