Gurit Chennai – Modern Manufacturing Solutions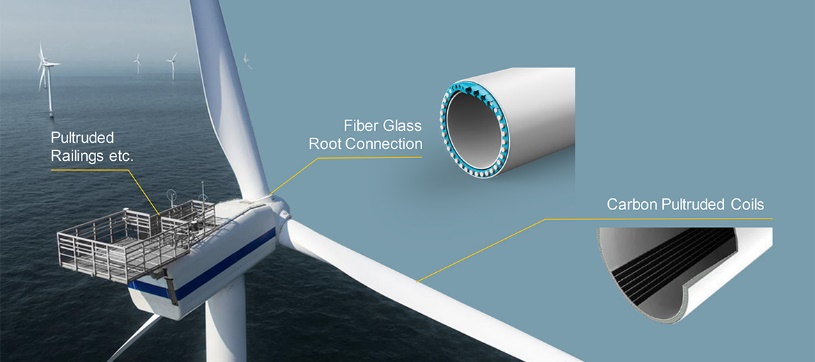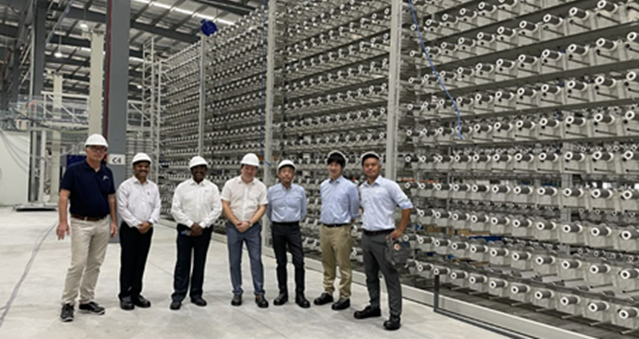 The Gurit Chennai site is a large manufacturing facility producing PET structural foam and related core kitting services, and more recently also Tooling and Manufacturing Solutions as well as pultruded structural profiles business to serve the global Wind Industry.
The site has reached several milestones since its inauguration last June with despatch of over several thousand m3 of PET structural core material and 200 kits.
Moulds for wind turbine blades
Gurit is an innovation leader in tooling automation and manufacturing solutions for the wind blade making industry, reducing cycle times and total cost of ownership.The Gurit Chennai site now also hosts a mould production facility having started operations recently.
Newly established structural profiles at Chennai
The use of pultrusion in wind turbine manufacturing is increasing rapidly with pultruded carbon fibre components set to replace traditional glass-infused spars in longer wind blades.
Training and testing onsite
By integrating Fiberline Composites (Structural Profiles) into the offering from the Chennai site enables Gurit to support the industry needs with a strong supply chain from the one factory.
During November last year the expert Fiberline team from Denmark travelled to Gurit Chennai for training and incorporation of the structural profile production line and warehousing systems.
Gurit is pleased to share that onsite construction and testing of the new pultrusion structural profiles product line was successful, and the team have finished producing their first carbon blank.
For more information or to arrange a site visit, please do not hesitate to contact: Durga Prasad Amudalapalli , Managing Director, GuritWind PVT LTD on Mobile +91 8754046353
Gurit Wind Private Limited – Gurit India Chennai. Unit GB-140A, GB-140B & GB-170, Greenbase Industrial and Logistic Park, Hiranandani, Oradagam, Vadakkupattu Village, Chennai-603204, India T: +91 8754046353, Email gurit.india@gurit.comwww.gurit.com