Etihad Engineering and Collins Aerospace to establish Nacelle Centre in the UAE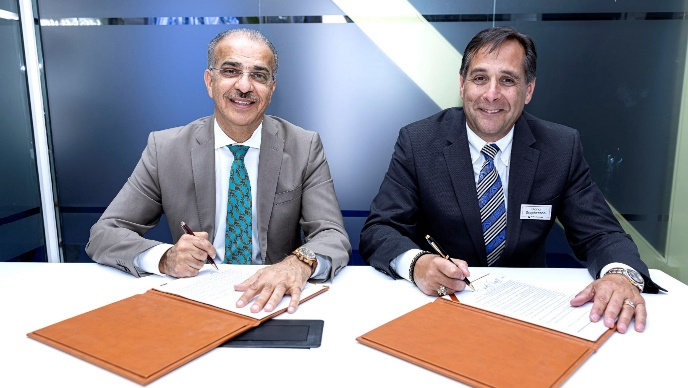 Collins Aerospace and Etihad Engineering announced plans to establish the Collins Nacelle Maintenance, Repair, and Overhaul (MRO) business to a site within Etihad Engineering's aviation maintenance centre of excellence located adjacent to Abu Dhabi International Airport.
Etihad Engineering is one of the leading aircraft maintenance, repair, and overhaul (MRO) services providers and a part of ADQ, offering industry leading aircraft maintenance and engineering solutions including airframe maintenance, component repair, overhaul services and technical training. The establishment of the Nacelle Centre of Excellence in Abu Dhabi will complement Etihad Engineering's existing aircraft maintenance solutions and provide airline customers with an enhanced offering for MRO services in the region and beyond.
The Nacelle Centre of Excellence will offer best-in-class nacelle and thrust reverser MRO services including quality, turnaround time and asset support operated at the site, to be provided to Etihad Airways' fleet and other operators within the region.
The Nacelle Centre of Excellence will employ a sophisticated global aftermarket team at the site and direct business activities within the MENA region while complying with U.S., European Union, and UAE regulations.
Nacelles are the protective enclosure of an engine that control the airflow around and through an engine. The system itself is designed to achieve optimal weight, perform under high engine operating temperatures, reduce noise, and improve the lifespan of an aircraft's wheel and brake system through reversing the airflow thrust.