Daher's first Kodiak 100 multi-mission aircraft equipped with a five-blade composites propeller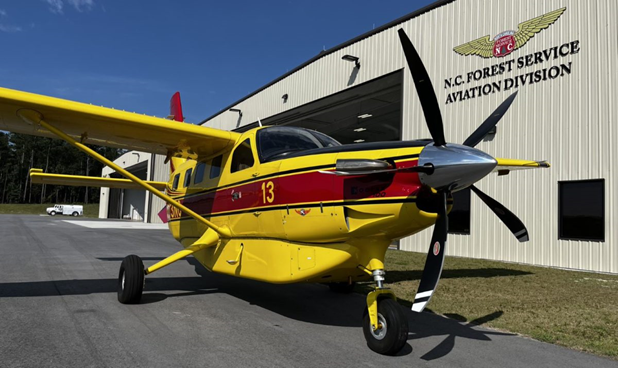 Daher, France announced that its first new-production Kodiak 100 aircraft to be delivered has the composites five-blade propeller configuration from Hartzell Propeller, enhancing the aircraft's performance and further improving its sustainability.
Tailored specifically for use on the Kodiak 100, the new five-blade propeller incorporates Hartzell's lightweight Raptor propeller hub technology. The entire unit weighs 13 lbs. less than the Kodiak 100's current four-blade metal propeller, and reduces the aircraft's takeoff roll by six percent at maximum gross weight. The propeller is durable by design, with a TBO (time between overhaul) of 4,000 hours/six years, and an industry-leading warranty of six years or up to 4,000 hours.
New-production Kodiak 100 Series III aircraft are now available with the five-blade composites propeller as an option. The retrofit for all in-service Kodiak 100s is offered via the Hartzell Top Prop program.
Key features of Hartzell's composite propeller blades include a durable nickel-cobalt leading edge, a nickel erosion screen for FOD (foreign object damage) protection, urethane paint for improved erosion protection and the use of aerospace-grade carbon fiber.
The Kodiak 100's new propeller is 6.6 dB quieter, turning at 2,000 rpm for maximum torque – which is 200 rpm slower than the current four-blade metal propeller. This slower rotation speed also reduces vibration aboard the aircraft and lowers the Kodiak 100's flyover noise below the European EASA airworthiness authority's stringent 78 dB(A) requirement. At a diameter of 96 inches, the five-blade composites propeller has a ground clearance of 16.4 inches, retaining the Kodiak 100's ability to operate from unprepared strips and in the amphibious version when equipped with floats.