Airtech Advanced Materials Group celebrates 50th anniversary with a new location in India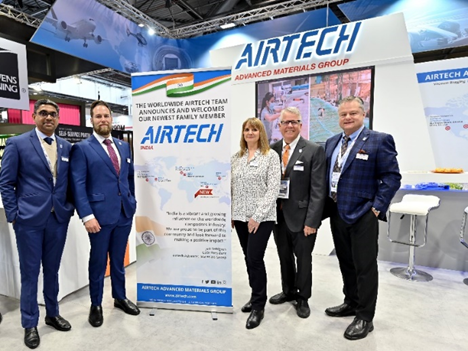 Airtech Advanced Materials Group, a leading provider of innovative composite solutions, announced plans to open a new location in Goa, India in July 2023, marking a significant milestone coinciding with Airtech's 50th anniversary of business.
The new location will enable Airtech to provide customers in the region with faster response times, more personalized service, and reduced shipping costs and lead times. With local knowledge and relationships combined with Airtech's global expertise and resources, the company will deliver composites solutions that meet the specific needs of Indian customers. The new facility will feature state-of-the-art equipment and technology, enabling the manufacturing and distribution of Airtech's full range of composite materials and vacuum bagging systems. This will not only provide customers in India with better access to Airtech's products but also support the growth and development of the local composites industry.
"Reaching our 50th anniversary is a significant milestone for Airtech, and we're excited to continue our journey of innovation and growth," said Jeff Dahlgren, President and CEO of Airtech. "We're committed to providing our customers with the best possible solutions and service, and this expansion is just one example of that commitment."