A portable solar panel made with waste carbon fibre supercar waste material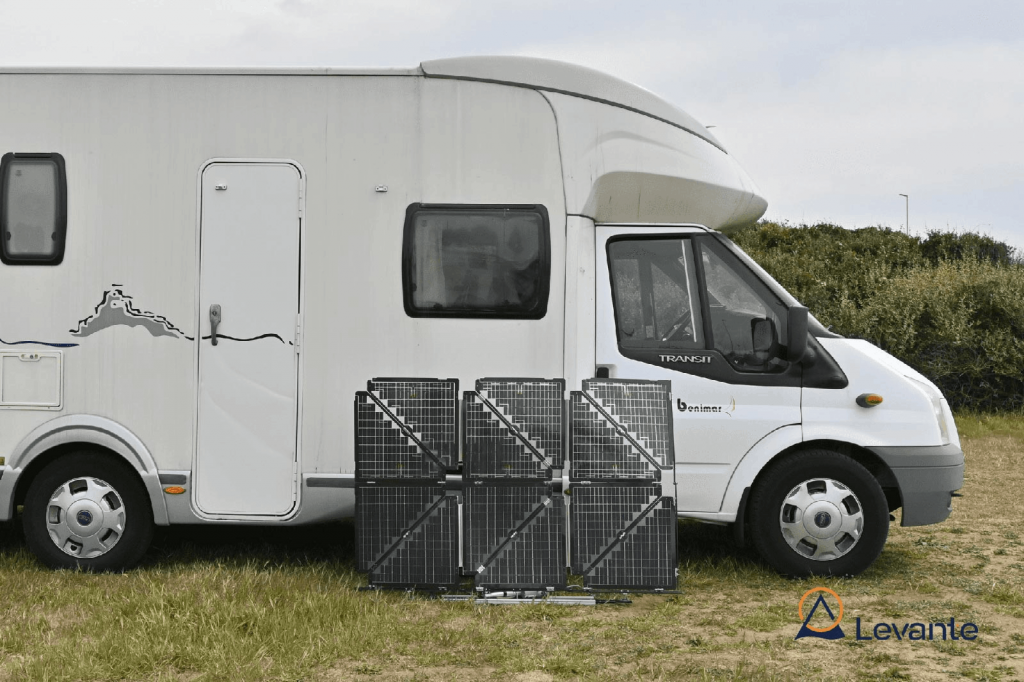 A virtuous collaboration in the name of the circular and green economy that allows to recover carbon fibre waste and to have a portable solar panel for different applications.
With this project, the start-up Levante based in Milan and the company Advanced Composites Solutions (ACS), based in Bologna and Tortoreto, expert in the design and manufacture of composite material components for various industrial sectors, won the 2022 Best Practices Award for Innovation (Greentech category).
Promoted and organized by Confindustria Salerno is a prestigious award, which has been assigned in Italy for eighteen years to the best of companies, spin offs and start-ups. The initiative promotes the culture of innovation in Italy by generating a virtuous mechanism of contamination and sharing of projects between different actors, offering additional points for projects carried out in collaboration with other subjects.
60 projects selected by Confindustria in the Internet of Things, Digitization and Greentech sectors competed for the prize. Levante and ACS have applied in the Greentech category, offering a solution whose technological content is designed to improve the environment.
Sara Plaga and Kim-Joar Myklebust, founders of Levante, created the start-up to simplify the access to energy with a more efficient, versatile, and accessible solution. The idea of the start-up, which today is among the top 50 start-ups in Europe for sustainable mobility, was born from a problem they felt first-hand.They are both sailors and camper users and on their travels, they felt the need to have access to energy everywhere.
Levante origami inspired solar panel was born from this need.
By simplifying the design of green energy with a recycled and renewable product, Levante has in fact revolutionized the concept of static solar panels, creating a patent pending product that you can take anywhere and use in off-grid contexts.
With its patent pending technology, the device is compact, portable, modular, and deployable thanks to an origami-inspired mechanism.
ACS is an international company founded six years ago by the engineer and entrepreneur Roberto Catenaro. The company has provided to this project its technology and experience in the recovery of carbon fiber waste from the automotive industry.
Almost 40% of the carbon fibre used to produce a single racing car is discarded(about 250 kg). The project set up by the two companies represents a unique opportunity to create a recovery process called "upcycling" (which literally means to recycle better). In this way, the scrap fibre is subsequently used in the production of the solar panel's frame, mechanical arms, and hinges, in order to make the panel lighter and more portable.
The collaboration between Levante and ACS – with the aim of reducing the environmental impact of both companies – will enable to benefit both companies as well as reducing the amount of waste and raw materials used, representing an advantage to the entire productive process.