STELIA Aerospace Canada becomes Airbus Atlantic Canada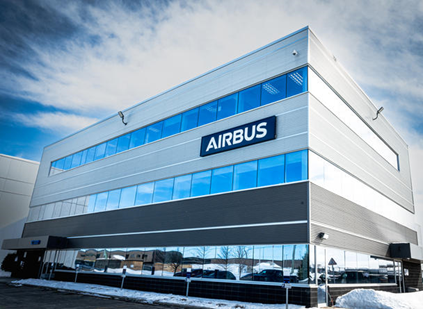 STELIA Aerospace Canada, a wholly owned subsidiary of Airbus Atlantic, announced its name change to Airbus Atlantic Canada. Based in Mirabel since 2014, the company manages the design and manufacturing of the front and aft fuselage sections for the Airbus A220 programme, as well as the assembly and system equipping of centre fuselage section for the Bombardier Global 7500 business jet. It currently employs 600 people and plans to hire nearly 200 in 2023.

This name change follows the creation of Airbus Atlantic on 1 January 2022. As a wholly-owned subsidiary of Airbus and a key player in the company's value chain, Airbus Atlantic was created to successfully meet the major aeronautical challenges of the future: increased competition, higher production rates, modernization of the industrial system and preparation for low-carbon aviation. To do so, it relies on the intrinsic qualities of a high-performance and competitive Tier 1 aerostructure supplier: flexibility, speed, simplicity and agility, to deliver highest quality products and operational excellence to Airbus, as well as its aircraft manufacturer customers outside the group and airlines worldwide. Airbus Atlantic Canada's recruitment needs are varied and cover all of the site's functions, with administrative positions as well as more technical ones, related to industrial operations (production, quality, etc.). The site is also looking to strengthen its portfolio management and industrial performance analysis teams. Nearly 200 positions are to be filled in 2023.