Solvay opens application development lab (ADL) in China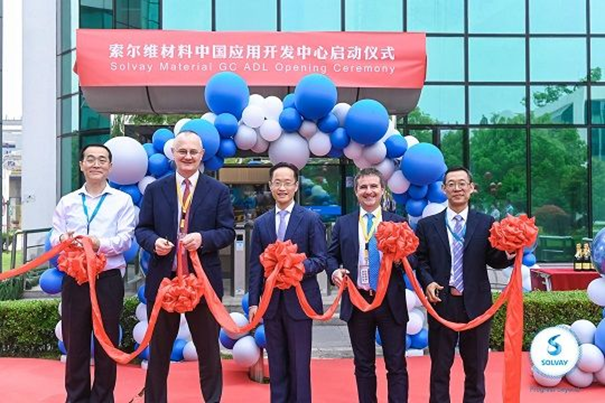 Solvay, a global market leader in specialty materials, has officially opened another application development lab (ADL) in Shanghai to expand the global footprint of its research and innovation capabilities. Major local and global end markets expected to benefit from Solvay's Shanghai based Application Development Lab will be automotive, new energy, life solutions and pharmacy, smart devices and semiconductors.
With a team of some 30 highly qualified and experienced scientists, engineers and technicians, the Shanghai ADL will be fully equipped to advance custom-tailored application developments using state-of-the-art Solvay technologies. An Innovation Workshop will coordinate the resources to accelerate the implementation of local solutions through world class simulation, prototyping and performance evaluation services, complemented by various dedicated process equipment, such as for 3D printing, extrusion and noise-vibration-harshness (NVH) improvements.