Flax fibre as reinforcement for sustainable composites products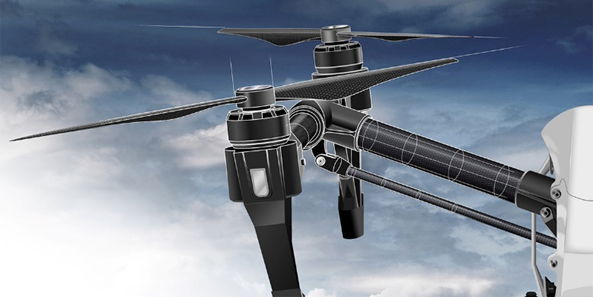 Natural fibre-reinforced composites from vombaur for aviation, automotive and many other industries, application example here: a drone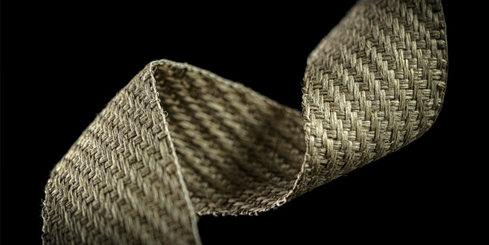 The combination of high strength and rigidity with sustainability and CO2 neutrality makes flax the ideal raw material for natural fibre-reinforced plastics. vombaur (Germany) offers composite textiles made from natural fibres for the automotive, wind energy, construction or sports industries and many other sectors.
Flax fibres are stiff and tear-resistant. They are naturally bactericidal, almost antistatic, dirt-repellent and easy to spin. People have taken advantage of these properties to produce stable, dirt-repellent and lint-free textiles. Between the late 19th and late 20th centuries, cotton had largely replaced natural fibres. Since flax can be grown in Europe and uses less energy and water than cotton production, the material is currently becoming increasingly important again, both for clothing and composites. Regional textile value chains in Europe – they are possible with flax.
Ideal mechanical properties
According to vombaur, it makes the mechanical properties of flax usable for lightweight construction. Because flax fibres are particularly stiff and tear-resistant, they ensure high stability in natural fibre-reinforced plastic (NFRP). Thanks to their low density of 1.50 g/cm 3, they hardly weigh anything. In addition, flax fibre reinforced plastics are less likely to splinter than glass fibre reinforced plastics.
Excellent CO2 balance
When growing flax, CO2 is bound and the production of natural fibre-reinforced plastics (NFRP) produces around a third less CO2 emissions compared to conventional fibre-reinforced plastics. Energy consumption is significantly lower. This saves resources. The use of vombaur flax fibre tapes in lightweight construction applications also improves the product's CO2 balance and contributes to a secure, regional supply chain.
Recycling without loss of quality
Flax brings another sustainability advantage: more recycling cycles than glass or carbon fibre reinforced plastics – without any loss of quality. Thermoplastic fibre matrix semi-finished products are melted and reused in the recycling process. The natural fibres can be incorporated into other products such as natural fibre-reinforced injection moulded parts.
Sustainable product developments for many industries
"Orthoses for high-performance sports, high-tech skis, wind turbines, components for the automotive industry or space travel, but also modern window profiles – the fields of application for our flax belts in lightweight construction are extremely broad," explains Carl Mrusek, Chief Sales Officer of vombaur. "Wherever they are used, three central properties come together: their lightness, their strength and their sustainability."
Characteristics of the vombaur flax ribbon
Width: e.g. 60 mm
heat resistant
splash-proof
pure
biodegradable
Properties of flax
Density 1.50 g/ cm3
E-modulus 80 … 100 GPa
Tensile strength 1100 MPa
Elongation at break 2.0 … 3.0%