Carbon fibre boat built by students of Kumarguru College of Technology Tamilnadu selected for global competition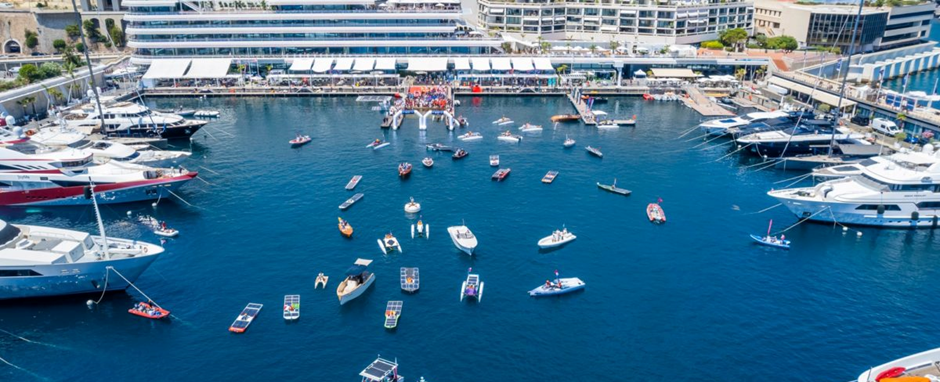 Kumarguru College of Technology (KCT) Coimbatore, announced that its Team Sea Sakthi has been selected for the second time in the Monaco Energy Boat Challenge (MEBC) 2023. Organised by the prestigious Yacht Club De Monaco (YCM), MEBC 2023 is set to happen this year from 3rd-8th July. The Monaco Energy Boat Challenge, a one-of-a-kind challenge, aspires to promote green innovation in the Yachting Industry. It encourages students and researchers to build a boat emphasizing zero-emission propulsion and sustainability. With no prior experience in marine systems and ocean technologies, Team Sea Sakthi, the marine arm of Kumaraguru Institutions had managed to build an electric catamaran last year. The Catamaran weighing less than 310kgs primarily powered by Lithium-Ion batteries and secondarily powered by solar panels. The team scripted history by becoming the first and only Indian team to take part in the MEBC. The team secured 6th position globally in the energy class. It also won the Communication Prize for being the most Popular Team in the contest.
With over 20 Nations converging to create, innovate and present the future of marine transport, Team Sea Sakthi is ready to conquer the Monaco Waters again for the second time. The energy boat is undergoing transformational changes as Team Sea Sakthi is venturing into Hydrogen Fuel Cell Technology with a strategy of winning the race for a sustainable future. "This will make the energy boat India's first Hydrogen Powered Catamaran and also, would open doors for the students in the institution and region to venture into alternate energy storage systems," S Kiranlal, Assistant Professor at KCT and representative of Team Sea Sakthi. He further added that Team Sea Sakthi, this year is also developing its own azimuth type high speed electric propulsion system, named "Propel-sone". This propulsion system of Sea Sakthi would be the first azimuth type electric propulsion system to be introduced in the Indian market.
Now, Team Sea Sakthi, is engaged in the fabrication phase and is manufacturing a monocoque type natural fibre fabricated cockpit under 20kgs. Anjana Prasad, Propulsion Analyst of Team Sea Sakthi said the team had no prior knowledge and experience in the marine systems and alternate energy storage systems just about a year ago. Now it holds a sub team that expertise in marine propulsions and fuel cell technologies. "Team Sea Sakthi holds a lot more for the Monaco Energy Boat Challenge 2023, because the Team believes, this is a race, we must win for a better and liveable tomorrow", she said.
Sponsorship:
Team Sea Sakthi is currently slaying in the boat manufacturing phase and more engaged in seeking for the Patrons/Sponsors for this extensive project because fabricating an Energy boat enriched in new advancements with some initial costs is obviously not a plain sail. About the logistics, the team faces a big challenge as it would cost Rs15-20 lakh to transit the cockpit to Monaco and back and the total expenses for the project starting from registration, component purchase, building the boat, logistics, travel, and accommodation for the students at the event would be nearly Rs.55 lakhs. Team Sea Sakthi is looking for partners and sponsors to associate and by understanding these attributes align with the objective and vision of sponsoring companies. Team Sakthi invites to join them as the upriser by sloping upwards the team which is striving for its Country's victory and for a sustainable future.
For more information: www.kct.ac.in