Carbon fiber composites flashlights.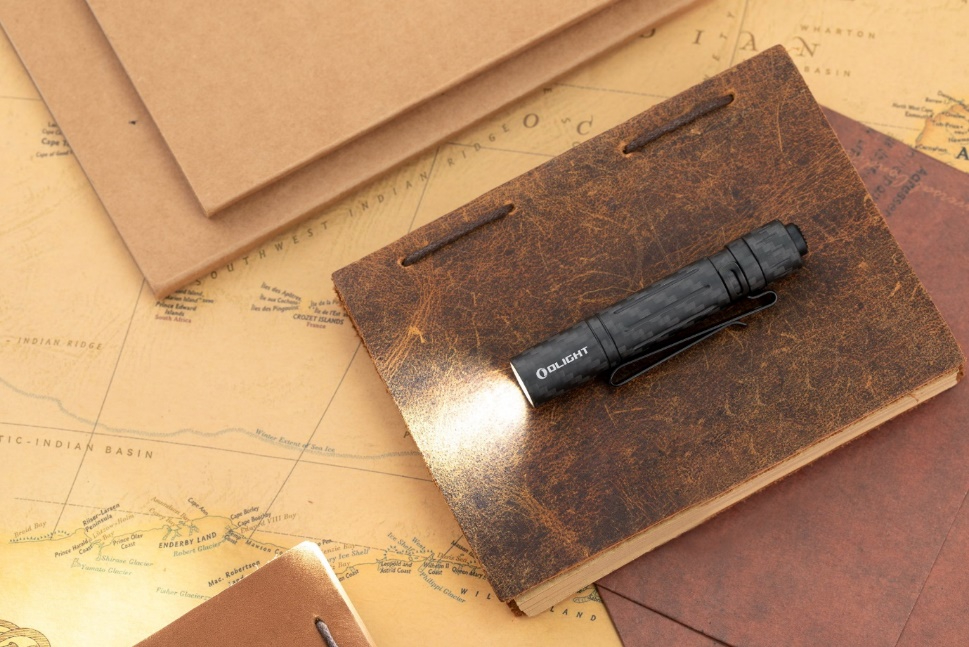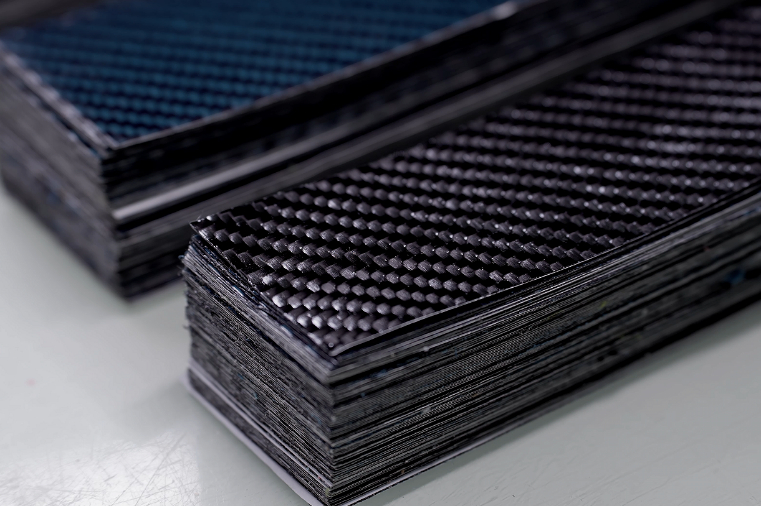 According to Olight, illumination tools manufacturer, there are no exclusive carbon fiber flashlights on the market. The tube made of carbon fiber composite material that becomes the body of the flashlight has very high electrical impedance and is also impossible to machine-usable threads into, which makes an exclusive carbon fiber flashlight body a technological impossibility. Therefore, most manufacturers of carbon fiber flashlights usually use a decorative carbon fiber cover over a more traditional flashlight body material. The company news release explains what is unique about the construction of Olight's I3T EOS Carbon Fiber flashlight.
The Olight I3T EOS Carbon Fiber flashlight uses a fusion of carbon fiber and aluminum alloy involving complicated manufacturing processes to create. Olight is the first in the industry to do this.
"The carbon fiber cloth we use is a 3K 2×2 twill weave carbon fiber cloth, which is then impregnated with resin and bonded onto an aluminum alloy tube to create the light's body. "3K" carbon fiber means there are 3000 filaments per fiber. This 3K tow (Tow is the thread or fiber used to weave carbon fiber fabrics.) fabric provides outstanding structural strength combined with a signature appearance that is highly desirable for modern composite parts in the aerospace, automotive, marine, and sporting goods industries. When compared to plain weave counterparts, the twill weave offers greater pliability, presents a beautiful herringbone texture, and delivers a slight edge in strength. The 3K woven cloth, once infused with epoxy resin, becomes a carbon fiber sheet. The tubes of carbon fiber that will become the bodies of I3T EOS Carbon Fiber flashlights are made of three layers of these carbon fiber sheets bonded over an aluminum alloy tube. To fuse this carbon fiber and aluminum alloy tube strongly together into a single piece, a number of steps are involved".
The surface of the aluminum alloy tube must be sanded to make it rough enough to allow the first layer of the 3K carbon fiber sheet to adhere tightly to it. Next, the second and third layers of the 3K carbon fiber sheet are tightly wrapped around the first. Each time a layer of 3K carbon fiber sheet is added, the tube must be baked and cured to ensure the rigidity of the product as well as maintain the surface texture. This is then followed by two cylindrical grinding processes to enhance surface evenness and one centreless grinding process to ensure the tube is dimensionally correct. Baking is required after each grinding to avoid the impact of watermarks on the surface from the wet grinding processes. After four different inspections, an integrated carbon fiber and aluminum alloy tube are eventually presented to us with beautiful texture and perfect dimensions, ready to become a finished flashlight body. Final machining, including creating the groove for the clip, is also an involved, high-precision process, as carbon fiber is difficult to machine, and Olight always wants to produce products of the highest quality. After curing, baking, grinding, and more than 40 other manufacturing processes, i3T Carbon Fiber eventually reveals its impeccably refined appearance.