Airborne and Accudyne jointly offer automated composites manufacturing solutions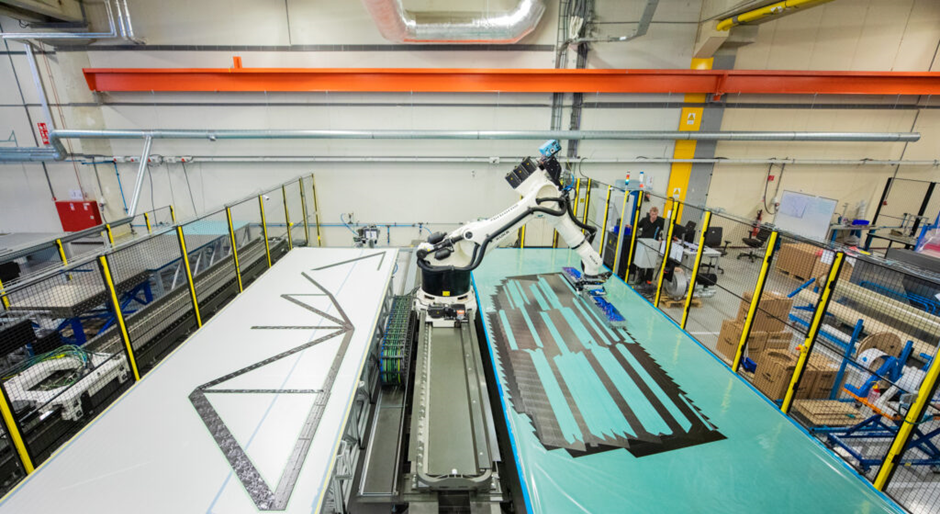 Airborne, the Netherland, supplier of automated and digital manufacturing solutions for composites, and Accudyne Systems, Inc. US, leading provider of first-of-a-kind automation solutions for novel manufacturing processes, recently signed a Memorandum of Agreement (MOA) to collaborate on automated composites manufacturing solutions. An announcement in this regard states that by joining forces, clients all over the world will have access to their expertise and unique solutions for distinctive, tailor-made automated equipment with highly specialized capabilities that cannot be sourced from a typical industrial equipment manufacturer.
Over the past few decades, Airborne and Accudyne Systems have independently introduced a myriad of unique automated solutions for advanced composites manufacturing. Both companies are leading pioneers in this field and have always been at the forefront of composite manufacturing automation innovation.
Accudyne was one of the early pioneers of Automated Fiber Placement (AFP) and Automated Tape Placement for Thermoset and Thermoplastic composite component manufacturing. More recently, Accudyne has delivered a completely automated multi-module turbofan blade manufacturing cell to include AFP and other advanced manufacturing processing equipment. Accudyne Systems' expertise spans the entire composites manufacturing value chain, and includes specialized equipment such as: stringer laminating and forming systems delivered to suppliers for the A350 and B787 programs; cross-ply and variable-angle-ply lamination systems; thermoset and thermoplastic prepreg manufacturing lines; Net-Edge-of-Part (pre-cure) ultrasonic robotic trim cells; and much more.
Airborne's complementary capabilities address other critical composites manufacturing processes such as: Automated Ply Placement systems for free-shape, multi-material tailored blanks; Automated Kitting solutions to optimise the cutting room operations; and Automated Edge Sealing. The Airborne equipment portfolio is based on their ingenious Automated Programming software platform, that eliminates any manual programming and brings adaptive robotics to the shopfloor.
Trans-Atlantic collaboration to offer a full suite of solutions
Airborne and Accudyne Systems announced their collaboration on further development of digital automation systems for composites to offer a full suite of solutions to their customers in markets such as aerospace, mobility, renewables and consumer goods.
This collaboration truly leverages the complementary capabilities of both companies for system and equipment optimization by perfectly aligning hardware and software. Clients, both in Europe and North America, will have access to expert resources that are unequaled in the automation equipment industry to bring about significant improvements in their operations. In the growing composites market, which is driven by the urgent need for lightweighting and increased sustainability, digital automation is a key enabler in the composites market to reduce cost, reduce waste and increase output.
Integrating software and hardware
Arno van Mourik, CEO at Airborne said: "Combining Airborne's and Accudyne Systems' unique and complementary technologies results in exceptional solutions for composite material and component manufacturers. Combining our strengths will bring our customers unique manufacturing solutions that will increase their efficiency and manufacturing capability, thereby significantly reducing labor and material waste."
Tony Johnson, Executive Director at Accudyne Systems said: "The Airborne-Accudyne Systems collaboration will be a real game-changer, allowing our clients to tap into the expanded depth and breadth of expertise within our organizations across several technology domains, and giving them unprecedented access to the best automation equipment technologies worldwide. We are very much looking forward to expanding our market reach working with Airborne."